How to Start Twitch-Streaming
League of Legends, Fortnite, and Call of Duty streamers are now getting tons of attention and likes from their audiences. You want to become a popular streamer with an army of loyal followers, too? Take your first step and read our guide for beginners on how to start Twitch-streaming!
Step 1. Register on Twitch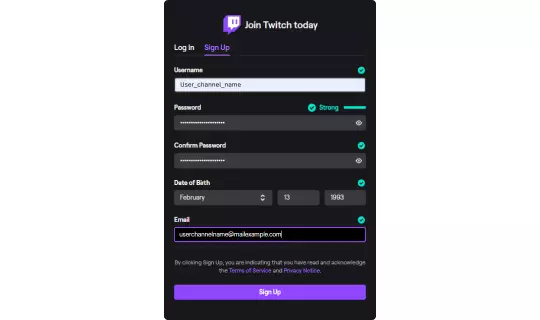 Before you start your first live stream, you need to create a Twitch account and set up your broadcast channel. Go to Twitch and fill out the Sign-Up form to become part of the Twitch community.
Step 2. Choose the Right Software
The main requirements for your streaming software will be functionality and flexibility. If you're going to stream from your computer, one of the best ways to do it is with Gecata by Movavi. Below are the instructions on how to start streaming on Twitch with the Movavi app.
Step 3. Install Gecata by Movavi
Download and run the installation file on your PC. Once the program is installed, launch it.
Step 4. Adjust Your General Settings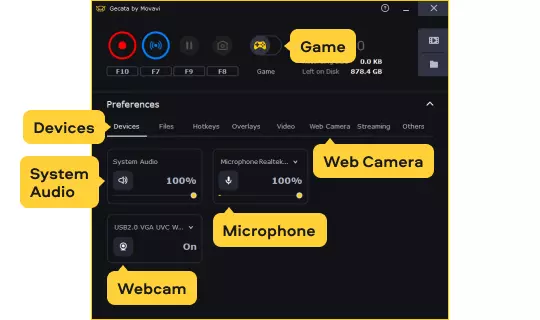 First, select the capture mode. Stream in Game mode while playing full-screen games. For in-window games, choose Desktop mode. Next, expand the Preferences menu. On the Devices tab, ensure that the System Audio, Microphone, and Webcam options are in the desired mode. You can also test your camera on the Web Camera tab.
Step 5. Adjust Your Streaming Settings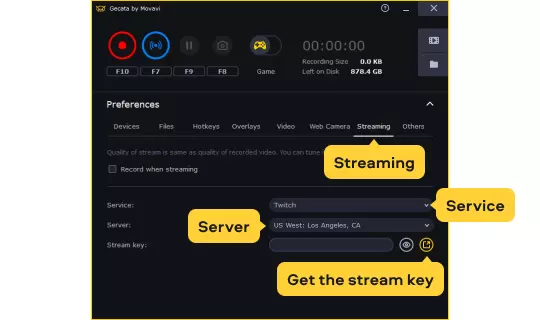 To actually start streaming, you're going to need a Twitch stream key. What is a stream key? It is an ID associated with your channel by Twitch. Open the Streaming tab and ensure that Twitch is selected in the Service drop-down list. Next, select the appropriate Server. Then, click the Get the stream key button. When your Twitch account page opens, copy the code from the Primary Stream key field and paste it to the Stream key field in the program.
Step 6. Adjust Your Saving Settings (Optional)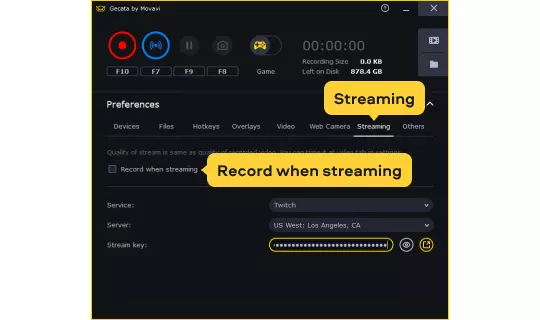 Recording your streaming process is a good idea if you want to upload the resulting video to YouTube or other platforms – your followers will love the clips with funny bloopers as well as the important highlights. If you're going to save the streaming process to your hard drive, check the Record when streaming box on the Streaming tab. Of course, you'll need to ensure you have enough hard disk space on your computer (the amount of free space is displayed in the upper-right corner of the program window). After the streaming session is over, the captured video will appear in the Videos\Gecata by Movavi folder.
Step 7. Start Streaming on Twitch
To go live, click Start Streaming or press F7 and launch the game you chose to broadcast. When you're done, click Stop Streaming or press F7 again.
Now you know how to stream on Twitch with Gecata by Movavi! Good luck, and have fun!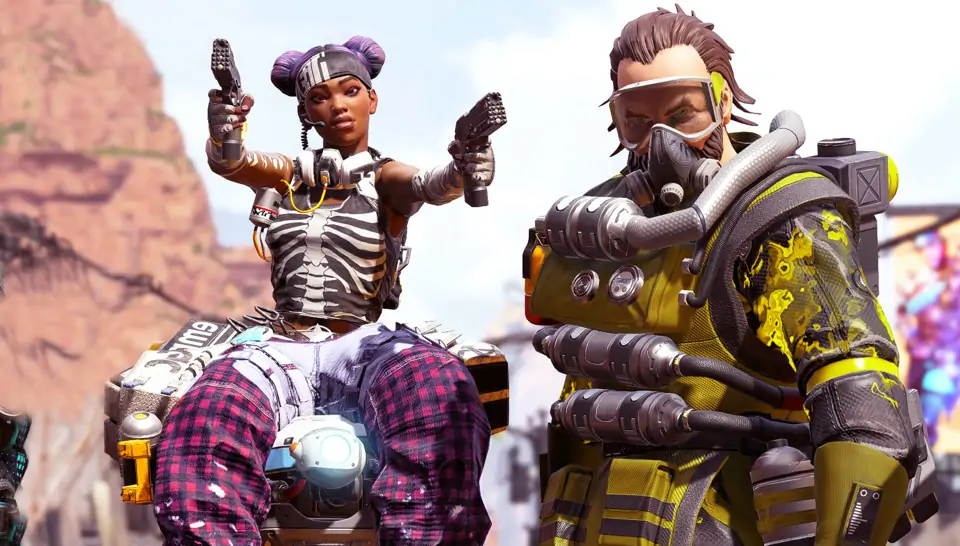 Gecata by Movavi
Simple and solid game recorder and streaming program
Have questions?
If you can't find the answer to your question, please feel free to contact our Support Team.
Photo Editor
An intuitive photo editing app that lets you retouch any photo on the fly. Improve quality, add filters and captions, remove unwanted objects, change backgrounds, and more!
Movavi Video Editor Plus
A comprehensive, streamlined video editing program that has everything you need to create amazing home movies with custom soundtracks, special effects, cool titles, and transitions.